Every year, thousands of people are put into a waiting list for an organ donation that they desperately need in order to live or recover to a normal quality of life. The only problem is that there are so many organs available before you run out, PLUS the fact that it has to have come from somebody who is compatible with your blood type. So you can imagine that it takes a stroke of luck and incredible patience just to receive one, and that's assuming your family is unable to donate one to you!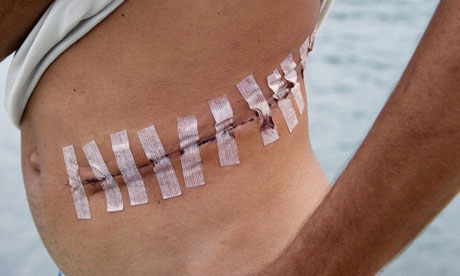 Doug and Tina are a happily married couple who have been married for several years with beautiful children and a great life to match. All of that changed in 1990, when Doug was diagnosed with an early-stage kidney disease. It was serious enough that Doug would pass away unless he was able to find a donor in time. He put his name in a waiting list, but it was him and 100,000. They prayed as hard as they could, but they were up against impossibly small odds.
That's until Tina found a quote that changed both of their lives forever:  "You may be only one person in the world, but you may be the world to one person."
With new-found hope, Tina asked the doctors if she would be qualifiable to give Doug one of her own kidneys in order to survive. You won't believe what happened next, and the only way to find out is to watch the video below!
LIKE and SHARE this Christmas miracle on Facebook and Twitter!