Lately, one of the buzz words you'll hear being thrown around in women's magazines and the like is that of 'inner beauty', but it's also so vague that sometimes we don't really know what it means. Could it mean the personality that we exude to others? Could it also be the self-love and respect that we give ourselves? Could it be our personal imperfections? It's somewhat hard to say, but I think we're getting better at figuring out what it is NOT.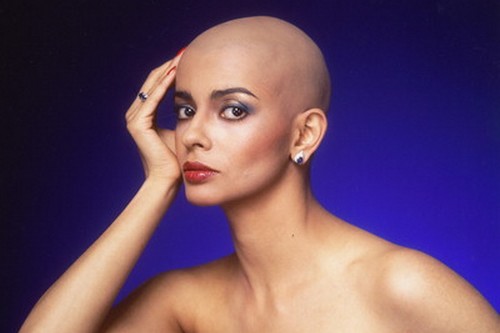 Model Georgia Van Cuylenburg was a successful model, but never really quite felt beautiful. Even though she loved her blond hair, it was hard to see herself as a person outside of that one quality. However, she would later suffer from alopecia and end up losing her hair, the one thing that defined her career and her happiness.
She was advised by many to keep her mouth shut and never tell anybody about it, all the while undergoing surgical and medical procedures in the hope that this hair loss would be reversed. BUT…at the very moment where she quit for good, her hair started growing back…until it started falling out again!
Fed up with all the internal chaos and drama this issue was causing her, she learned to embrace her baldness and love herself in spite of not having any hair! Nowadays, you'll see her spreading positivity instead of moping around!
PLEASE SHARE this amazing story of inner beauty on social media!