Dogs in India, especially the strays, are notoriously known for living through some of the worst conditions that a canine may have to face in any part of the world. Due to the pollution and diseases rampant in some parts of the cities, it can be very easy for them to become infected and very sick. If these dogs are not taken care of in time, it often results in a slow and painful death for them with nobody to help them out.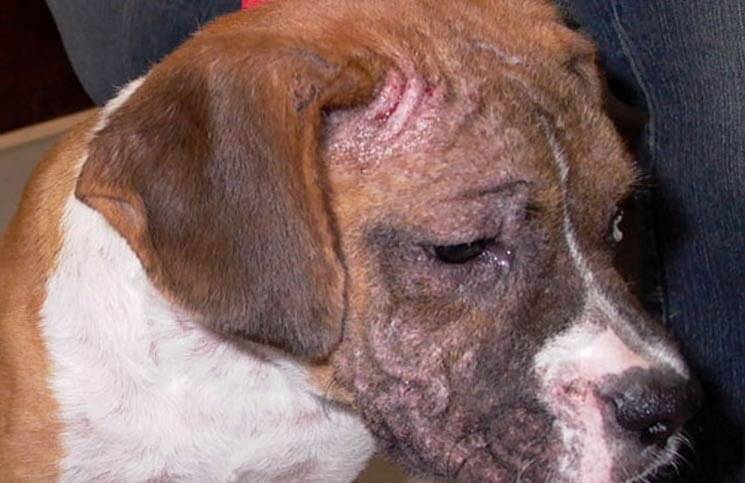 That's what happened to one stray dog who had a severe case of mange. Her skin was rock hard from all the mites that left her coat crusty, and she was surrounded by a swarm of flies eating away at her slowly but surely.
She was eventually found by Animal Aid Unlimited in an abandoned car. They had to feed the dog first to establish trust, and then take her to the rescue centre where he was treated. The dog was found at the right moment, and she has luckily started showing signs of recovery within a week. Another six weeks passed, and the dog was completely cured of all her ailments!
LIKE and SHARE this miraculous animal rescue on Facebook and Twitter!
WARNING: GRAPHIC IMAGERY PRESENT IN VIDEO, MAY NOT BE APPROPRIATE FOR ALL AUDIENCES!