For Officer Kevin Zuchlewski from Tonawanda, New York, it was just an ordinary day as he was changing out of his clothes in the police department's locker room following a hard workout. However, out of nowhere his heart started giving out and he was having a heard attack!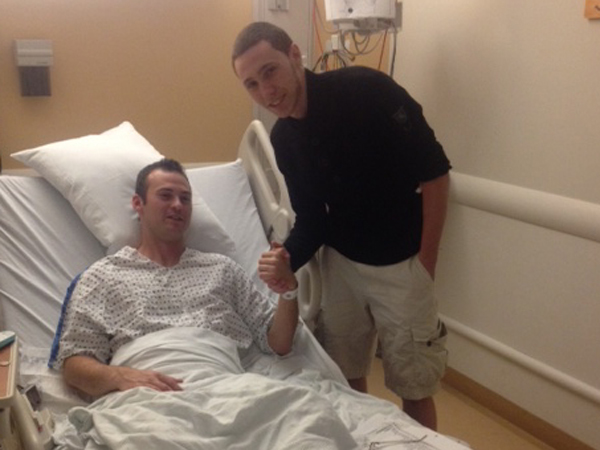 Luckily for him, fellow Officer Ryan Taber was able to hear the noise of him collapsing and immediately came to his rescue. What alarmed him most was the distinct sound of breathing he heard, which he knew was related to heart-related problems.
Thinking quickly on his feet, Taber called for help as loud as he could, and his friends Captain Frank McNamara and Detective Thomas Oswald came to the rescue. While one brought the AED defibrillator over, the other one did chest compressions to keep blood and oxygen pumping throughout Kevin's circulatory system.
These actions were able to save Zuchlewski's life while the ambulance arrived, and later he was able to successfully undergo the necessary surgery. Good thing for cops that can think quick on their feet to help their comrade out in a matter of life and death! CPR is NOT USELESS – IT CAN SAVE SOMEONE'S LIFE WHEN YOU LEAST EXPECT IT!
LIKE and SHARE this video on Facebook and Twitter!