"Pick a card, any card," says any person who has ever tried to show you their awesome magic skills at shuffling the cards around in a weird way so that they can come up with the card that you picked! You may or may not be a fan of them, but you have to admire the hours of practice that goes into performing them properly every time, and without having you suspect a single thing so that the magic can stay magic!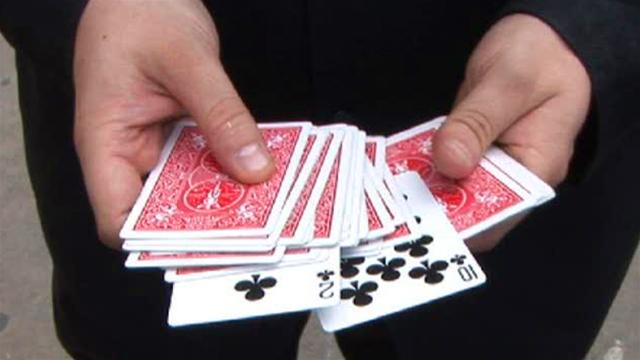 Christopher has always been an aficionado when it comes to card tricks, and has gotten quite good on them. He has been fortunate enough to have friends and family who were patient enough to be the subjects of his latest trick, even if they didn't always work out the first time!
Using those same skills, he came up with an amazing idea for proposing to his long-time girlfriend Michelle! To back up a bit, she already knows of his amazing card tricks, so being asked to see yet another isn't anything new to her at all.
But this time, he needed to film the entire thing. He wanted to post his trick on an online magic forum so that he could establish credibility and skill amongst his community.
However, as he goes through the trip, it's apparent that something is up. He's able to tell the story of their entire relationship and how much he loves her, with the final part of the act showing the fateful question of "Will you marry me?"
You'll want to watch this more than once, as you'll be in awe of how well the entire thing was set up!
LIKE and SHARE this article on Facebook and Twitter!