When Navy mother Amanda Langendoerfer of San Diego posted a few photos of herself on Facebook breastfeeding her son in military uniform, there was a lot of controversy and outcry about this in spite of some positive support. There wasn't any nudity on any of the pictures, and nothing was revealing of the mother or the baby.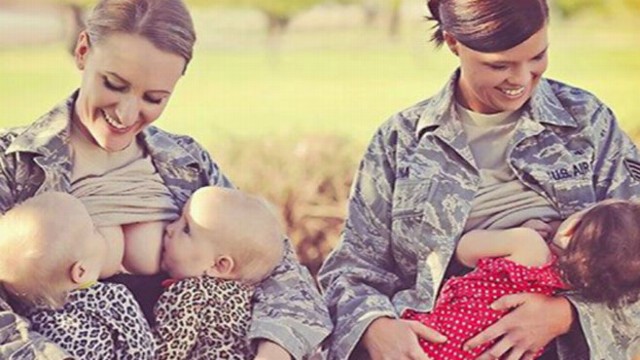 However, that didn't stop critics from giving her a hard time for being 'unprofessional', and putting her 'family before the duty that she has towards her country'. Luckily for Amanda and many other mothers in the same position, the U.S. Army has changed their policy to stop breastfeeding mothers in the military from being 'subject to harassment, ridicule, or intimidation'.
It's a good thing to see our military getting behind these mothers, as breastfeeding is often a spontaneous activity at the very early stages of a baby's life and turns out to be very important for the baby's cognitive and physical development over the years.
Do you think the bullies are in the right, or do you fully support military mothers breastfeeding their children in their uniform? Let us know in the comments below.
LIKE and SHARE this news story on Facebook and Twitter!